Jun 6, 2020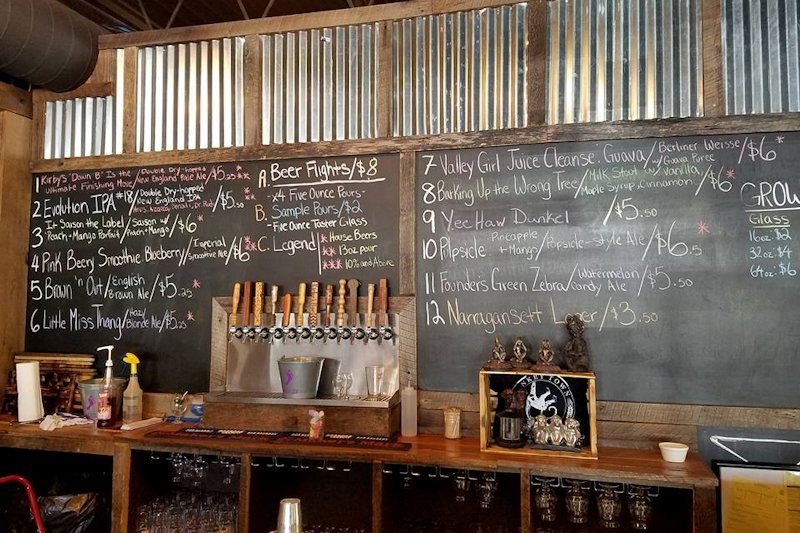 Monkey Town Brewing carries on the legacy of Dayton, Tennesse
Unless you're a history buff, or maybe a bit older, you may not be familiar with Dayton, Tennessee, the home of Monkey Town Brewing. They don't make a lot of waves these days but back in 1925 they were national news. Local schoolteacher John T. Scopes was accused of teaching evolution to his students, which was forbidden by Tennessee's Butler Act. However, Scopes didn't recall teaching evolution, but after some discussions he agreed to take the fall as people believed it would be good publicity for little 'ol Dayton. Known as the Scopes Trial, or Scopes Monkey Trial, it's a pretty wild story. Admittedly, I was unaware that Dayton was the home of the Scopes Trial until I sat down at my table at Monkey Town Brewing. The walls are covered with pictures and news clippings that quickly explained the name of the brewery and the history of the town. Neat.
I probably would never have taken a trip to Monkey Town but on the advice of the guys from the Brew Chatt Podcast we headed up. We did get fooled a bit though as we were told Dayton was "just outside" of Chattanooga. I'd consider 40 miles a bit more than "just" outside. However, the trip was definitely worth it as the staff were friendly, the food was tasty (the Irish nachos tho), and the beers were great. We sampled through lagers and hazy IPAs, a kveik-brewed beer, and a slew of diabetes-industry pastry stouts like Not Fat, Just Fluffy fluffernutter stout.
Kirby Garrison, co-owner and brewer at Monkey Town joins us this week to tell the story of his hometown and the reception to his brewery. We chat about the canvas of craft beer and the experience of enjoying the Jackson Pollocks of the industry, the pros and cons of brewing in a small town market, and about a dude that "spent some time" in Tennessee.
Monkey Town may not be a convenient stop for most people but if you find yourself within 40 miles or so of Dayton it's definitely worth a visit. Enjoy their great selection of beers, shoot some pool, and make sure to order the Irish nachos.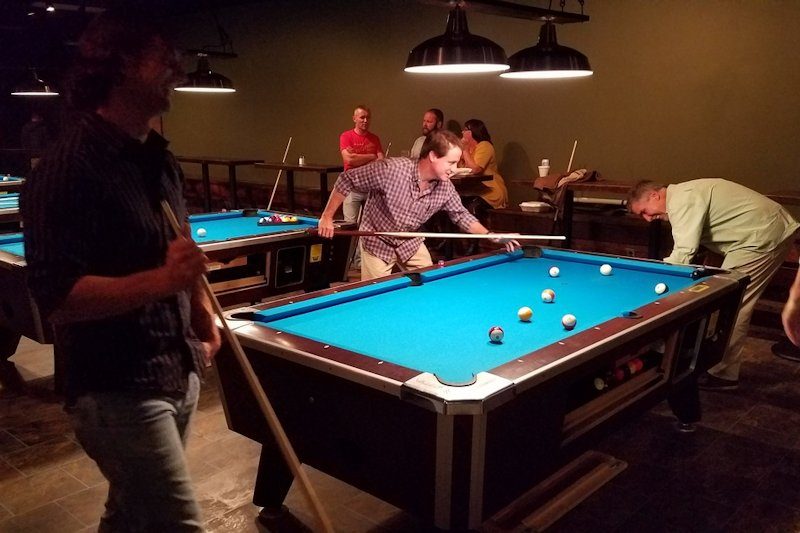 Why don't more breweries have pool tables these days? Monkey Town has a few to enjoy while sampling their brews with friends.
CRAFT BEER NEWS
THE BEER LIST
Atlanta Brewing Co. / Georgia Aquarium Jellyfish strawberry and rhubarb Berliner Weisse
Hidden Springs Aleworks Drone Thugs N Harmony Berliner Weisse with passionfruit and hibiscus
Parish Brewing Ghost in the Machine
Westbrook Mexican Cake 2020 Stout
ICYMI: More Tennessee beer

Starting at just $1 per month, you can show your support and help us keep bringing you the best in interviews and insights in craft beer. In return, we'll give you every episode commercial free, occasional bonus episodes, access to our private Facebook group, input on future shows, and more - plus our eternal gratitude! Get more details on Patreon.