May 30, 2020
Ology Brewing sees growth and expansion amid Covid-19 lockdowns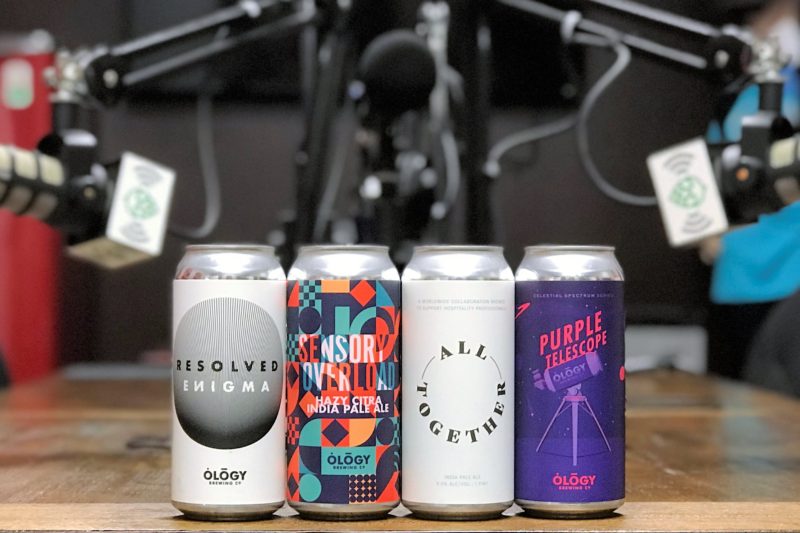 Any time you turn on the news these days there's plenty of gloom to go around. The hospitality industry, including breweries, has been hit extremely hard. However, Tallahassee's Ology Brewing is keeping busy and planning expansions. They opened their 3rd taproom in April and will be starting up a distillery soon, and a new canning line is also on the way.
We met Ology founders Paul Woodward and Nick Walker in Atlanta at a beer festival a couple of years ago and visited their original taproom in 2019. Their aggressively-hopped Sensory Overload IPAs and delicious fruit beers from the Juice Lab series were some of our favorites on our trip. We talk about these beers as well as the resurgence of the West Coast IPA and long-boil, super #thicc stouts. Walker's family has a long history with the scientific side of our senses. His grandfather researched how we perceive taste and his father researched the sense of smell. In Ology's brews there's a heavy focus on the science without sacrificing the artistic qualities of craft beer. Keep an eye out for the Ology distillery soon. Woodward tells us they'll offer several spirits with a big focus on quality rum.
Tallahassee has a small but growing beer scene with a passionate fan base. If you find yourself in the panhandle make sure to put Ology on your list.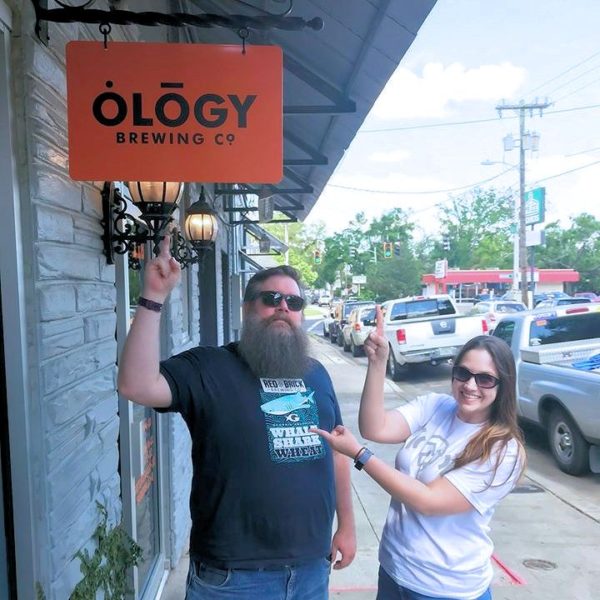 Team BGR at Ology in April 2019. Just in case you missed it Brian and Smalls will point the way.
CRAFT BEER NEWS
THE BEER LIST
Ology Brewing

All Together IPA (A worldwide collaboration from Other Half with processed going to displaced workers in the hospitality industry)
Ology Purple Telescope Berliner Weisse with Raspberry, Blackberry, Strawberry
Ology Resolved Enigma West Coast IPA
Ology Sensory Overload Hazy Citra IPA

Ellipsis Hey Hefe!
Ommegang Neon Neon Rainbows
Sideward Tiki Sour
ICYMI: More Florida beer

Starting at just $1 per month, you can show your support and help us keep bringing you the best in interviews and insights in craft beer. In return, we'll give you every episode commercial free, occasional bonus episodes, access to our private Facebook group, input on future shows, and more - plus our eternal gratitude! Get more details on Patreon.