Jan 22, 2022
Silver Bluff Brewing is passionate about Mexican Lager
Jeff Coyle loves Mexican lagers. So much so that he wrote a detailed article to help others understand the style. If you think Corona when you think of Mexican beers, you should definitely read the article. But first, make sure to listen to our interview with Jeff and his brother Kevin Coyle. The duo are part of the team behind Silver Bluff Brewing Co.
Their Mexican lager is a hybrid of sorts. Riding the line between the Clara (Corona) and another traditional Mexican style, the Vienna Lager. Right, Vienna Lager, traditional Mexican beer. Seriously. Locals went crazy for their take on this refreshing brew and it's their top selling beer now. If you're looking for something else they've got plenty of other beers on tap. As we talked they had just brewed a Dry Irish Stout to get ready for St. Patrick's Day, making us realize the holiday is closer than we realized.
The Brothers Coyle love their community almost as much as they love beer and making a place where people could gather over a well-made, approachable pint is something their most excited about at Silver Bluff. If the beer and beer garden don't reel you in maybe the coastal scenery of Georgia's Golden Isles will. Maybe both?
For now, their beer is distributed in a fairly small area but they are making more beer and hope to expand even further soon.
Silver Bluff Brewing Co.
1325 Newcastle Street
Brunswick, GA 31520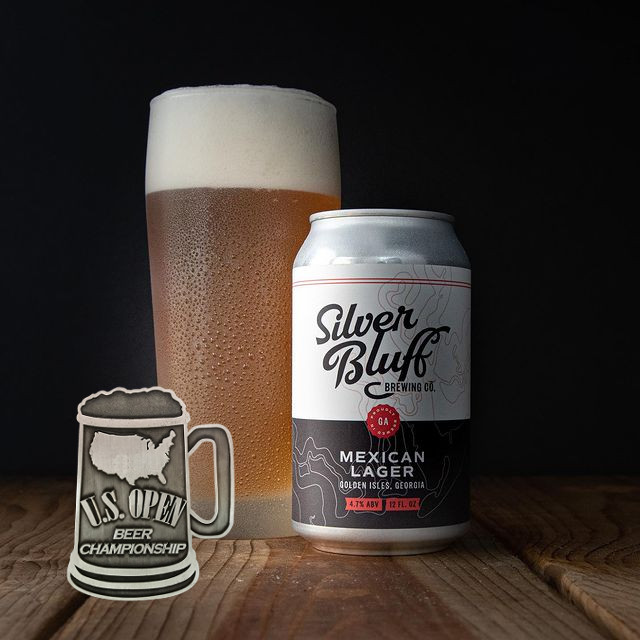 The Beer List
Silver Bluff Brewing Piercing Point Juicy Pale Ale
Silver Bluff Brewing Holiday IPA with juniper berries
Highland Brewing Cold Mountain Super Spice
Iron Hill Brewery Dystopias | Imperial Stout aged in Sam Adams Utopias barrels