Feb 22, 2020
The Taps @ Ph'East offers a variety of beer, whiskey, and of course... sake
When we originally scheduled to meet up with the crew at the Taps @ Ph'East (the awesome bar inside the new Asian food hall at The Battery Atlanta) the plan was to talk about their new concept, a bit about Asian beers, a bit about sake, and a bit about pairing. That was the plan, anyhow.
Zach Yurchuck and Cliff Crider have supported Beer Guys Radio from the beginning. They were our very first sponsor, back before we every aired our first episode. They'd just opened their first Truck & Tap location and chose to get the word out via our show. They are some of our favorite people. Over the next four years they've opened two additional Truck & Tap locations and now the Taps & Ph'East. Those guys have been busy.
[caption id="attachment_46865" align="aligncenter" width="800"]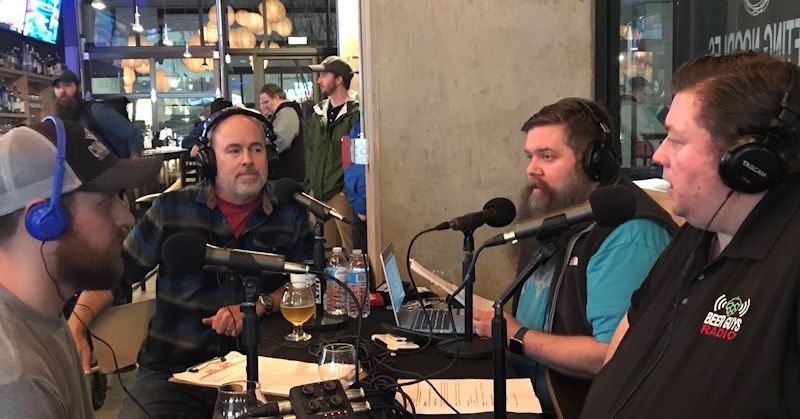 (L-R) Zach Yurchuck and Cliff Crider share info on their new location and the wonders of sake.[/caption]
We started off talking about their growth, their unique concept, kayak fly fishing, etc. Once we dove into sake talk that's where the night took us. We did manage to get in one Asian beer, a Beerlao paired with our squid on a stick that was really good.
Zach shared a selection of sakes from a "table sake" in a juicebox to a high-end "Daiginjo" sake. We talk about some basic sake terms and how it's fermented as we sip through the lineup. I even found out there are hazy sakes, and they're pretty good. Fruited ones, too. Seems like sake and beer have a lot in common.
[caption id="attachment_46874" align="aligncenter" width="800"]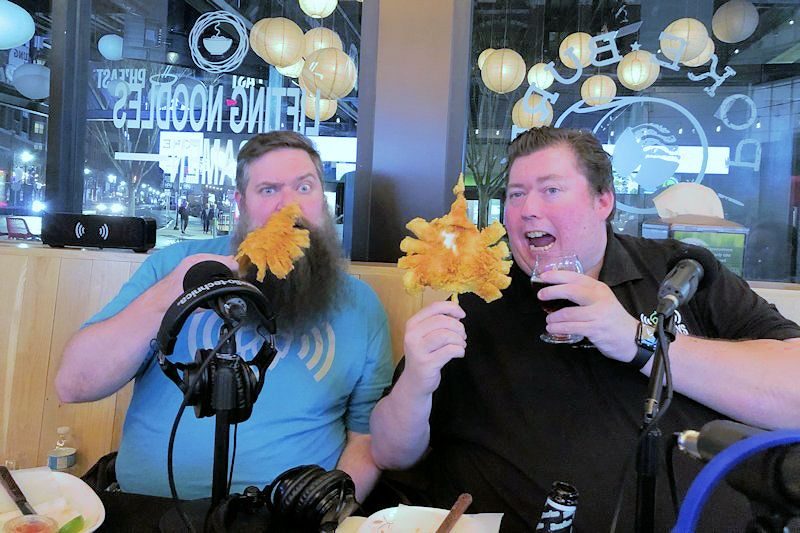 If you find yourself at Ph'East, make sure to gran a Squid on a Stick and a Beerlao Dark Lager.[/caption]
The Beer and Sake List
Creature Comforts Tropicalia IPA (as a sake bomb with mango sake)
Green Bench Postcard Pils
Revision Glitter Moon NEIPA
Chiyomusubi Kitaro
Gekkeikan Black & Gold
Nakano Kunizakari Nigori
Sakari Onikoroshi Demon Slayer