Apr 24, 2021

An unfortunate situation at Red Top Brewhouse gave them time to shine
Red Top Brewhouse is located in the fairly quiet town of Acworth, GA. Most everyone is pretty chill, but people can get out of line anywhere. Brewer Dave Sheets and Marketing Director Chris Henderson joined us this week to talk about a recent incident at their brewery, barrel-aged beers, cocktails, and soleras.
Recently, a female guest used a "code word" with the bartender to let him know she was uncomfortable with the advances of a male guest. The bartender took immediate action and removed the guest from the premises without further issue. In each restroom at Red Top there is a sign letting guests know the code word to use if they feel unsafe. One word if they just want to be separated from the person and another if they want them removed and the police called. Previously, these code words were only listed in the women's restrooms, but at the urging of guests they are now in the men's room as well as their gender-neutral restroom. Henderson notes that everyone should feel safe when they visit Red Top Brewhouse.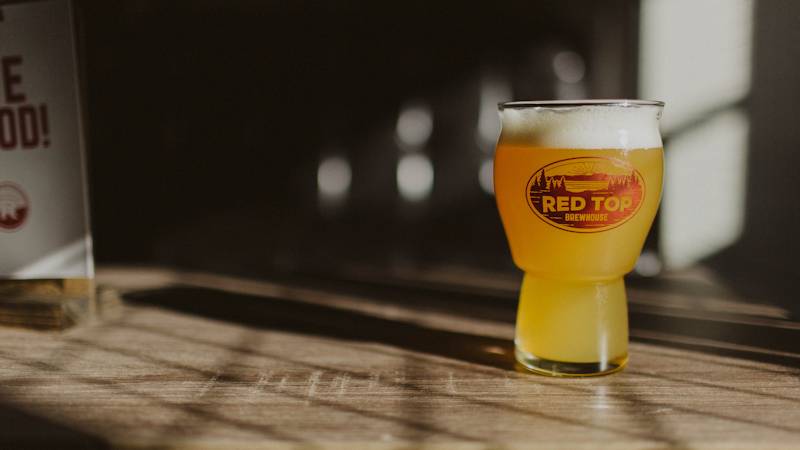 We also talked about the brewery's new beers, self-serve tap wall, their barrel-aging program and sour beers and soleras. Sheets is a fan of lambic-style beers and plans to have American versions of these styles on at the brewery as well as a great selection of beers from other breweries.
As a full-service brewpub, they are also working on a new cocktail menu, Sheets came to the studio with a full cocktail bar and whipped up some Old Fashioneds to get things started, what a way to start.
The Beer List
Red Top Brewhouse

Honey Honey Saison
Mercy Risin' DIPA

Monday Night Brewing Taco Time Mexican-style Lager
Craft Beer News
More Georgia Beer