Feb 23, 2019
We asked some of Georgia's best homebrewers for a few tips
Jay Brantley and Jon Shari (Little Cottage Brewery) took top honors in our 2018 Best of Georgia Beer Awards. We do these awards annually and the homebrewer category was a new addition last year. Our readers/listeners voted for their favorites, and Jay and Jon beat out a strong pool of nominees. When it came time for another homebrewing show we figure these guys were the ones to come join us, so here we are.
Little Cottage Brewery has been a friend of the show from the beginning, Jon joined us on Show #1 way back in 2016. He's well-known throughout the Georgia beer community for brewing up amazing stouts and sour beers. Little Cottage made an appearance at the 2018 WeldWerks Invitational beer fest and even got a shout out from Cool Material as one of "8 Breweries About to Blow Up." It's easy to mistake Jon's homebrew for a "real" brewery, he puts a lot of work into custom labels for his bottles and the quality of the beer inside rivals the best commercial breweries. He's even managed to land the #12 spot on Untappd's best US breweries. Impressive.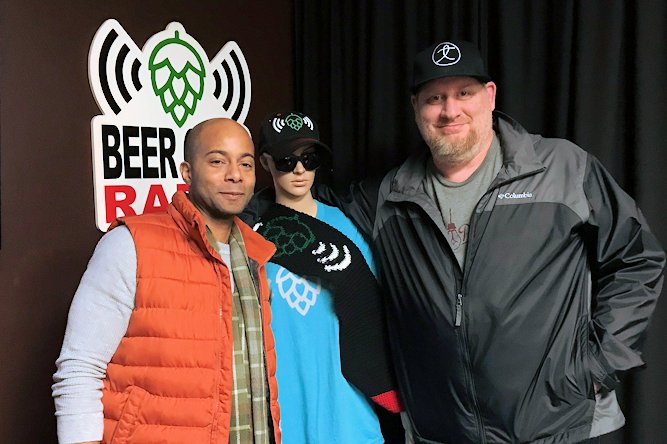 Beernice gets some homebrew tips from (L) Jay Brantley and (R) Jon Shari/Little Cottage Brewery.[/caption]
Jay Brantley takes more of a walk softly and carry a big stick approach. He's not much for social media, hasn't given an official name to his homebrewery yet, and his beers aren't listed on Untappd. However, Jay keeps his head down and brews away - 52 batches in 2018. With a full-time job, wife, and three kids, that's even more impressive. He's a fan of nuance and balance in his beers and meticulously plans and tracks his brews.
In addition to their tips for nailing IPAs and Stouts, we talk with the guys about what got them started in homebrewing, homebrew clubs (shout out to Jay's club, PC Mashers), homebrew competitions, and Jon even shares tips on how to build and keep your own house wild culture.