Dec 7, 2019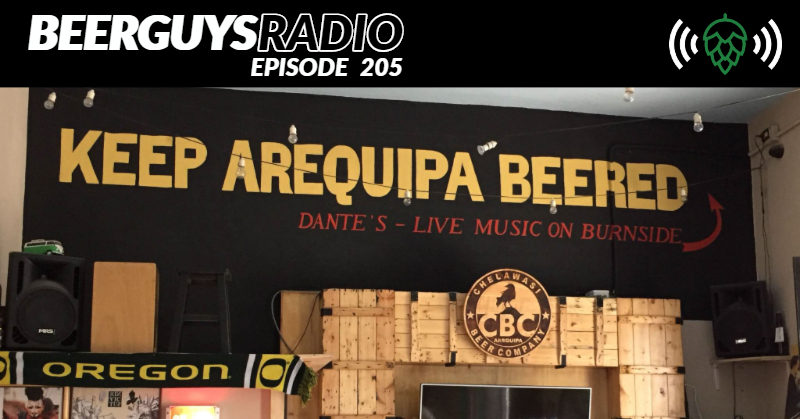 The spirit of Portland beer is alive at Chelawasi Beer Co.
Chelawasi Beer Co. is tucked among the colonial-era architecture of Arequipa, Peru, decorated with many mementos from American craft brewers and a bold KEEP AREQUIPA BEERED sign as nod to owner Casey Workman's Portland roots. When asked how he moved from being an electrician in Portland to opening a beer company in Peru he says, "Because nobody was paying attention." With a variety of popular beers and a recent medal win at the Copa Latinoamericana de Cerveza, they're paying attention now.
We talk with Workman about the young craft beer scene in much of Latin America and the challenges brewers face getting ingredients like malt, hops, and yeast. He shares info on the styles that are popular, the crazy politics of brewing in Peru, and some of the collaborations he's done with American brewers traveling in his area. Workman is also planning a Portland tour for Latin America brewers to visit breweries, hop farms, and "build a bridge" for his brewing community.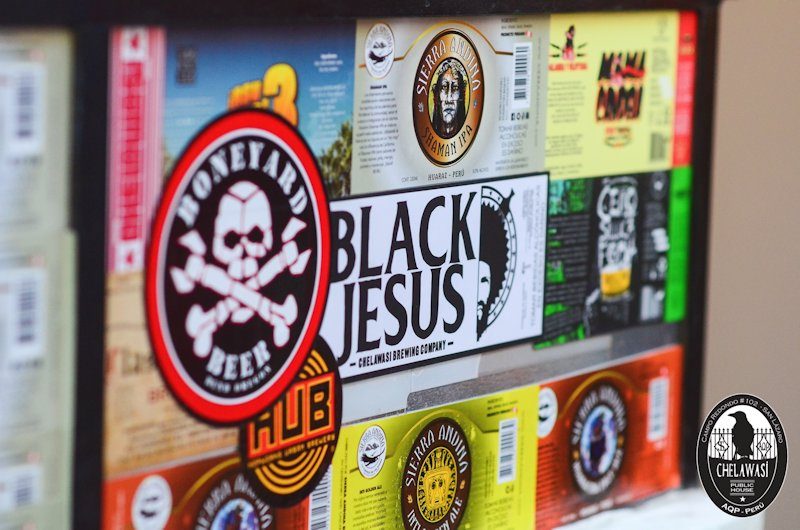 American and Latin American beer stickers decorate Chelawasi Beer Co. (Photo: Chelawasi Beer Co.)[/caption]
The Beer List
We sampled the following beers while chatting with Chelawasi.
Craft Beer News
More to Listen To
Check out these other great episodes...