Mar 7, 2020
Wild Leap Brew Co. keeps jumping with new beers and distilled spirits
Wild Leap Brew Co. has been making waves with a huge showing in our Best of Georgia Beer awards and being named Best New Brewery by USA Today. They've earned their honors with a constant stream of tasty beers like the Truck Chaser series of ice cream truck-inspired brews and their DIPA Alpha Abstraction series feature the same base beer but with new hops in each release, currently on Volume 11.
We sat down this week at the BGR Studios with the Wild Leap crew to talk beer. Chris Elliott, Chief Brewing Officer; Rob Goldstein, Co-Founder and Chief Marketing Office; and Doug Sayler, Lead Brewer all made the trip to hang out and chat over a few brews. We talk about having fun with experimental ingredients and the challenge of planning around those ingredients, their cool Three Harvest collaboration with Extreme Hops AL, an IPA utilizing hydroponically grown hops, and what that could mean for hop farming in the future. We press Goldstein on the possibility of a taproom in Atlanta and what we're going to see in Alpha Abstraction Vol. 12.
In addition to brewing up beer after beer, Wild Leap has also ventured into distilled spirits. They currently offer a vodka for cocktails at the taproom and in retail 750s. Elliott tells us they're experimenting with distilling at the brewery/distillery now to see what's next. A distilled IPA, maybe?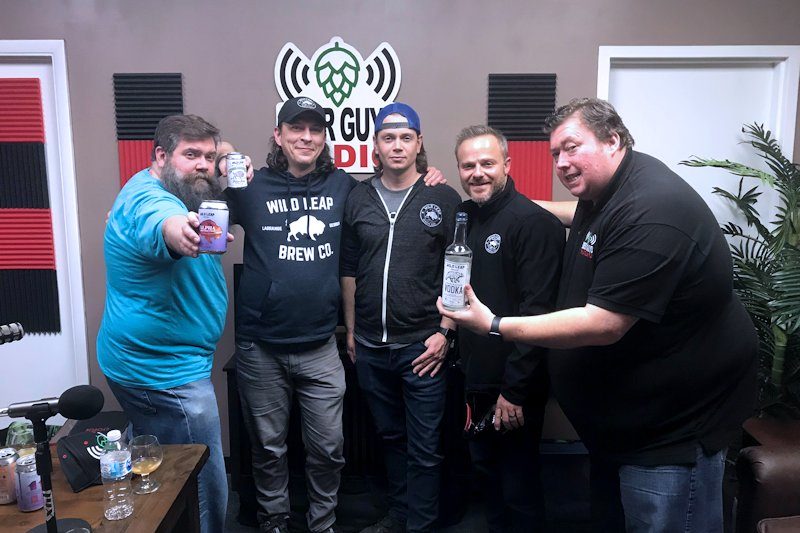 Hanging with the cool kids from Wild Leap! (L-R) Brian, Doug Sayler, Chris Elliott, Rob Goldstein, and Tim D.
The Beer List
Wild Leap Alpha Abstraction Vol. 11 | DIPA with HBC472 hops
Wild Leap Caramel Cake Stout
Wild Leap Chance | IPA
Wild Leap Three Harvest | DIPA with hydroponic hops
Wild Leap Truck Chaser Creamsicle | DIPA with orange, vanilla bean, and milk sugar
Carton Regular Coffee | Imperial Cream Ale with coffee and lactose
ICYMI | More from Georgia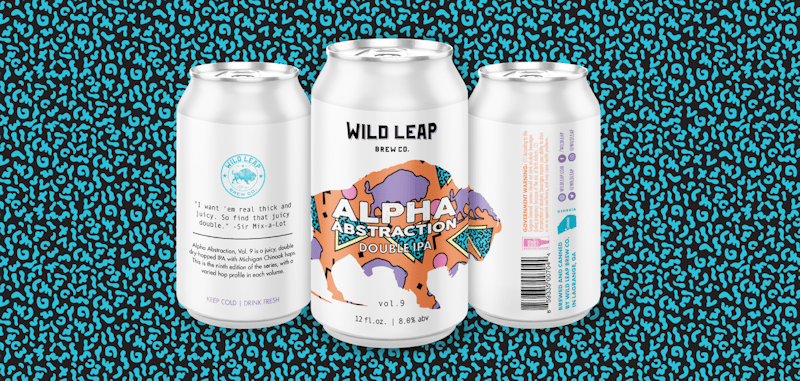 Wild Leap Alpha Abstraction Vol 9 took the #1 spot for our 2019 Best of Georgia Beer awards in the Best New DIPA category. (Photo: Wild Leap Brew Co.)