Oct 31, 2020

Diversity in craft beer is improving, but we still have a lot to do
Leaders of the Brew School (LOBS) is an Atlanta-based organization celebrating people of color in craft beer. The industry has a fairly accurate stereotype of being dominated by bearded white guys, but people of all races and colors love craft beer, and LOBS wants to encourages others to drink, brew, and enjoy.
We're ahead of the curve in Atlanta. There are at least half a dozen black-owned breweries opened or opening in the city. Speaking with members of LOBS they mention that they have new ideas and new flavors to bring to craft. Just like we enjoy foods from many cultures, black brewers want to express their culture through beer.
Even with the boom of black breweries in Atlanta there are still many challenges ahead. Business education, funding resources, and other core needs are lacking in the community. LOBS wants to spread the word on what is needed for true acceptance and growth of black brewers in Atlanta and across the country. The group is actively seeking allies for idea generation, education, and brewing opportunities.
One of the group's most well-known breweries is Atlantucky Brewing, founded by members of Nappy Roots. Fish Scales and Skinny Deville joined us this week to talk about their brewery and their vision. Through various collaborations as part of their Great American Beer Run tour (paused due to Covid-19) they've introduced many new people to craft beer. Their brick and mortar brewery will be opening in Atlanta very soon.
Leaders of the Brew School Members

Resources and Useful Links
The MJF Foundation created by Garret Oliver
The 8 Trill Pils Initiative created by Crowns and Hops
Crafted for all and Craft by edu ran by the awesome Dr. J
[caption id="attachment_47343" align="aligncenter" width="800"]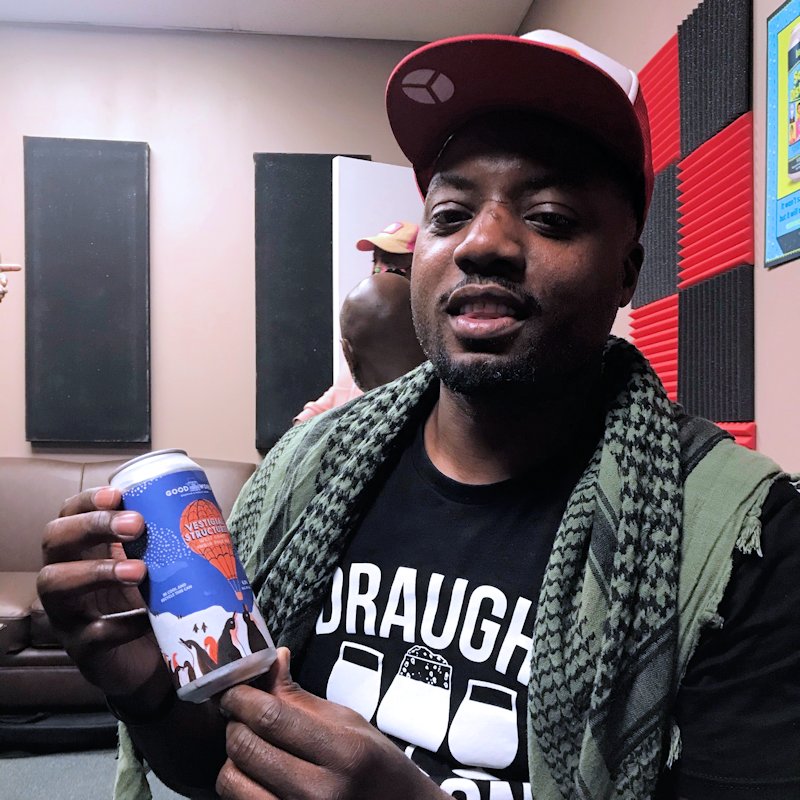 Fish Scales, one of the members of Nappy Roots and co-founder of Atlantucky Brewing, enjoying some Good Word IPA. Atlantucky recently held their brewery soft opening in Atlanta.[/caption]
Craft Beer News
Beers of the Week
Arches / Atlantucky Kentucky Mud
Down Home Brewing Georgia Hooch IPA
Down Home Brewing T-Pom Pomegranate Wheat Ale
Our Culture Josie's Pilsner
More from the Black Beer Community