Oct 10, 2020
Burn the Ships and press on, there's no turning back at Able Ebenezer Brewing Co.
Able Ebenezer co-founder isn't a New Hampshire native, he's a California boy. But when Frizzelle and partner Carl Soderberg were looking for a place to call home the Granite State won it. The brew scene was vibrant but not too crowded, and Frizzelle liked the Live Free or Die motto.
They even named their brewery after a local hero, Ebenezer Mudgett, who defied the British crown in 1772 to fight oppressive laws. Frizzelle shares the story of Ebenezer with us as we talk about his beer and brewery and the stories behind some of the beer names. Their best seller Burn the Ships (a cherry wood smoked IPA) is a reference to a military tactic where you leave no option to retreat, success is the only choice. We also sample their Victory Nor Defeat, a tasty DIPA. Interestingly, both of the IPAs we got from this New England brewery were very clear. Crazy.
We also discuss the booming craft beer scene in New Hampshire, whether it feels crowded there, and what the density means as far as collaborations. Frizzelle also shares how self-distribution was key to launching and growing his brewery.
Able Ebenezer beer can be found only in New Hampshire. If you're in the area you can visit the taproom at 31 Columbia Circle, Merrimack, NH.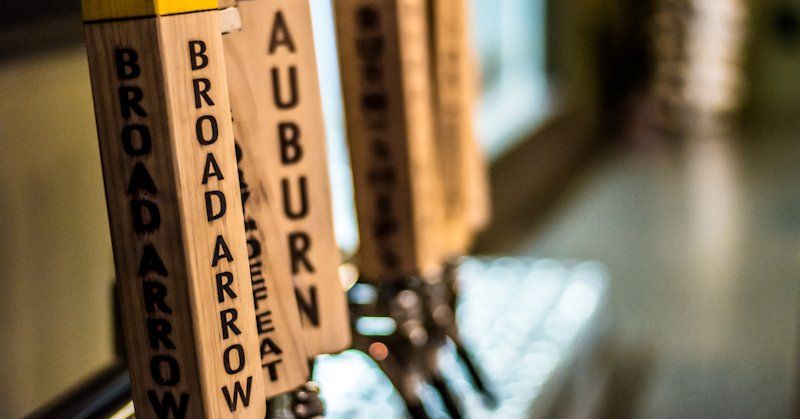 Craft Beer News
Beers of the Week
Able Ebenezer Brewing Co. Burn the Ships | Cherry Wood Smoked IPA

Able Ebenezer Brewing Co. Victory Nor Defeat | DIPA

Variant Brewing Co. Snake Money | NEIPA