May 9, 2020
Pontoon Brewing made waves with their Rainbow Smiggles release, but there's more to their beers than cereal and candy
Sean O'Keefe, owner and CEO of Pontoon Brewing, is cool with the flack he got when he launched Rainbow Smiggles. He expected it. The Berliner Weisse infused with fruit and Trix and Skittles is part of the brewery's Serious Series after all. Pontoon likes to have fun with their beers, and the people that enjoy them.
However, there are still some big and bold beers available from the brewery. They frequently offer up generously-fruited Berliners and their Brownie Batter stout has seen plenty of variants with every adjunct imaginable. If you're looking to play it a little more safe then you can enjoy their Sol Crush Mexican Lager or a Galaxy Drifter IPA.
O'Keefe and Brewmaster Chris Baratz joined us in the studio this week. We talked about how their coping with Covid, brewing with lactose, crowdsourcing beer ideas, pilsners, and the plan for unique releases moving forward. We also get some details on the 2020 Brownie Bash Beer Festival with lots of collaborations and guest breweruies. Plus, O'Keefe make a BIG announcement about the brewery.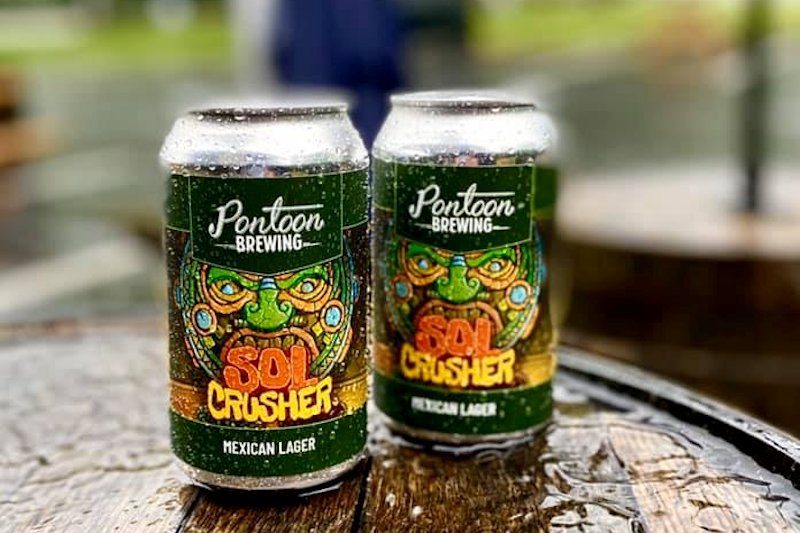 Pontoon Sol Crusher is a delicious Vienna-style Lager. The latest version drops the fruit from the previous release to let the beautiful malts shine through. (Photo: Pontoon Brewing)
CRAFT BEER NEWS
American Craft Beer Week is coming May 11-17th! Check out the link for more info on how you can support independent American brewers.
THE BEER LIST
Pontoon Brewing

2017 Black Squall Russian Imperial Stout
Dem Bones Dry-hopped Pilsner
Galaxy Drifter IPA
Sol Crusher Mexican / Vienna Lager
Tropical Clusterf#$%! Berliner Weisse with tropical fruit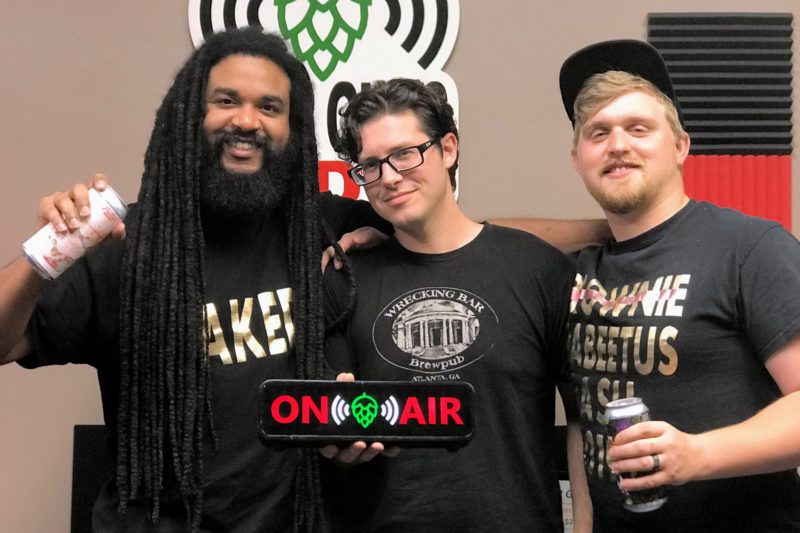 The Pontoon Brewing Crew at the Beer Guys Radio studio. L-R: Earnest Hansley, Chris Baratz, Sean O'Keefe.
ICYMI: More beer (and mead) from the Dirty South

It costs a lot to keep our show going every week. Starting at just $1 per month, you can show your support and help us make sure we're able to continue bringing you the best in interviews and insights in craft beer. In return we'll give you every episode commercial free, occasional bonus episodes, access to our private Facebook group, and more - plus our eternal gratitude! Get more details on Patreon.