Oct 17, 2020

Steady Hand Beer Co. talks collaborations, charity brews, and the booze hookah
We're drinking local this week as Brian Sullivan from Steady Hand Beer Co. joins us in the studio!
Steady Hand celebrated their first anniversary just before Covid shut everything down. They used that time to partners with others that were struggling and do some collaboration brews, as well as getting a beehive up and running at the brewery for future honey-brewing.
One of the great charities that Steady Hand partnered with is the Georgia Ovarian Cancer Alliance as they weren't able to hold their annual gala fundraiser. This one hits home for me as I lost my mother to cancer in '92. Check out their site for more info and definitely show them support if you're able to. We chat with Brian more about what's brewing and the plan for more lagers and sours, tiki drinks, culinary influences in brewing, their Liquid Lab, and a lot more.
We had a lot of Steady Hand Beer to sip on while we talked and really enjoyed the new Baratza sour ale with apple and quince as well as and old favorite, the Circles of the Sun white stout.
Visit Steady Hand Beer Co. in Atlanta's West Midtown Brewery District at 1611 Ellsworth Industrial Blvd NW UNIT F, Atlanta, GA 30318.
[caption id="attachment_47312" align="aligncenter" width="800"]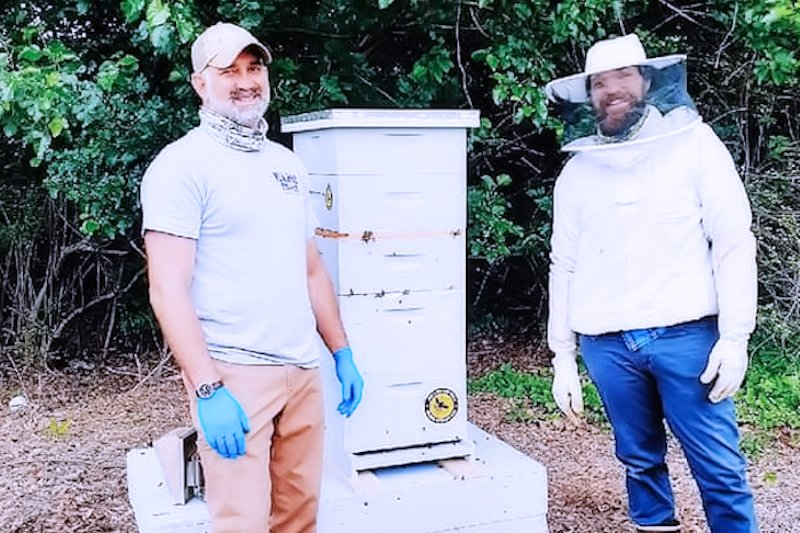 Brian Sullivan (left) checks on his beehive and gets some tips for keeping it healthy. (Pic: Steady Hand Beer Co.)[/caption]
Craft Beer News
Beers of the Week
Steady Hand Beer Co,

Baratza Sour with Apple and Quince
Circles of the Sun White Stout
Cloudland NEIPA
Confirm Humanity Foggy Lager
GOCA Benefit Blonde Ale (Benefitting the Georgia Ovarian Cancer Alliance)
Tangerine Flower Business DIPA
More Georgia Breweries