Jan 18, 2020
Despite Mother Nature's best efforts, the 16th Annual Atlanta Cask Ale Tasting was a huge success
It was an unusually warm day for the 16th Annual Atlanta Cask Ale Tasting and this brought with it some crazy weather. As attendees filled Bold Monk Brewing to sample the cask ales the rain started coming down strong and with about an hour left the hammer dropped. The parking lot flooded and the very well-covered patio was drenched, and finally, the power went out. Fortunately, we had completed our show taping but it did cause some chaos for the Bold Monk and cut a few festival-goers off from their cask ales a bit early. Even with the craziness, I think everyone had a great time.
This is our 4th year partnering with Brewtopia Events for ACAT and we kept our tradition going by speaking with festival organizer Owen Ogletree about the event and the ever-changing world of cask ales. We also spoke to a few of the breweries currently under construction in Georgia that we hope to see debut in 2020.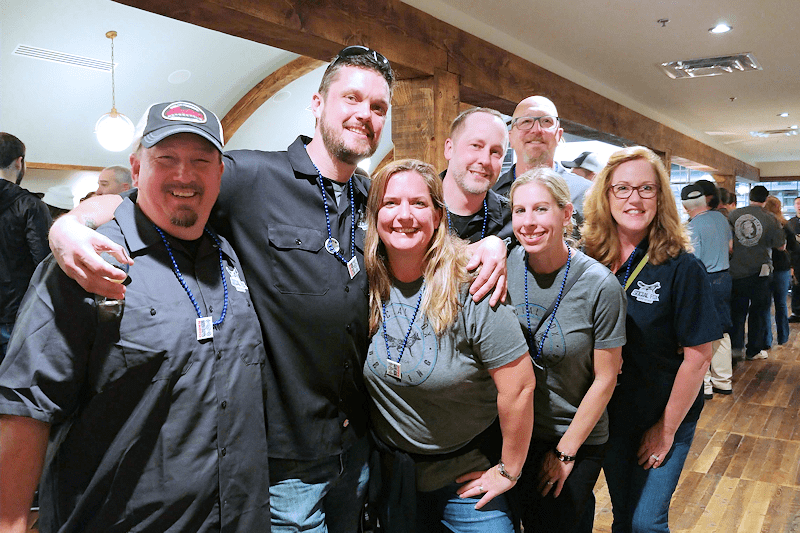 The team from Social Fox Brewing is ready to bring some brews to Norcross.
A few of Georgia's Next Breweries
Outrun Brewing | Founders Josh Miller and Ryan Silva (formerly of Decatur, GA's Three Taverns) join us to discuss the plans for their retro 80s-themed brewery coming to Stone Mountain. We did confirm there will be an Outrun arcade machine at the brewery.
Sabbath Brewing | Founder Jeff Oparnica joins us to talk about his struggles fighting through zoning laws with the City of Atlanta, his plan to ferment 100% in oak vessels, and brewing raw ales.
Social Fox Brewing & Storey Time Construction | We didn't have enough mics to get the whole team on with us but they all came out to support the cause. Mike Greene joined us to represent Team Social Fox to talk about their brewery coming to Norcross. Anthony Storey joins us from Storey Time Construction as well to discuss building out their brewery and some others that are in the works. (Storey Time is one of BGR's super awesome sponsors.)
The Beer List
A few favorites from the festival:
Best End Hawker Hornet ESB
The Eighth State Arcus | Sour Ale with blueberry, lemon, cinnamon, and marshmallow
Rainy Day Brewery Double O Buzzin' | Coffee and vanilla Milk Stout with lactose
StillFire Brewing Olde Chief Inspector '19 | Traditional English Barleywine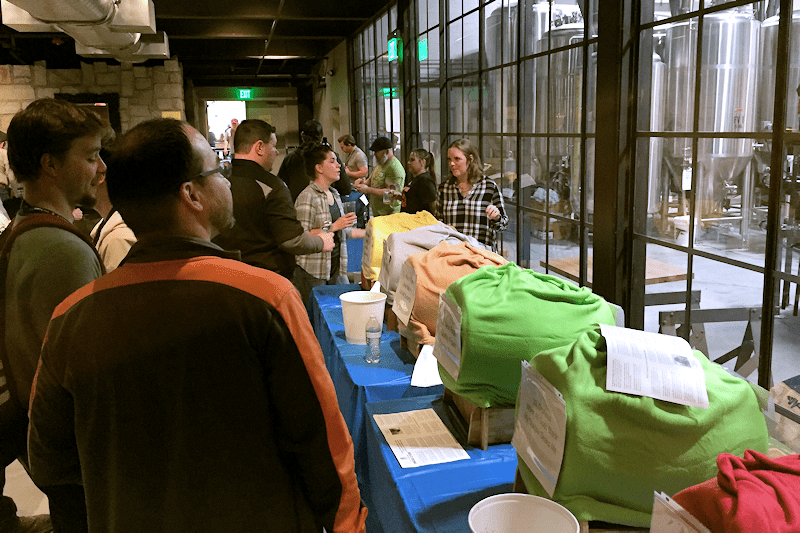 The 16th Atlanta Cask Ale Tasting offered up over 50 casks including ESBs, Emglish Milds, Barleywines, and plenty of pastry stouts.
ICYMI: Previous ACAT episodes