Oct 12, 2019
Beer, cheese, and baseball legends with AleSmith's Peter Zien
We caught AleSmith Brewing owner and CEO Peter Zien right after his return (and medal win) at the Great American Beer Festival in Denver. Zien serves as a judge at the beer competition where a record number of beers were presented this year. AleSmith was founded in 1995 with Zien purchasing the brewery in 2002. The brewery has grown a lot in that time and boasts one of California's largest tasting rooms.
After purchasing the brewery, Zien tells us he missed homebrewing. He's tried many hobbies since then including curing olives, candle and soapmaking, and cheesemaking. The cheesemaking stuck and CheeseSmith now shares space with the brewery.
We also talk about San Diego Pale Ale .394, a collaboration brew with Padres legend and Hall of Famer Tony Gwynn. We hear how AleSmith got the called up to the mound for the collaboration and the progression of the beer after the unfortunate passing of Gwynn.
Of course, we sample some beers as we chat, including the .394, Juice Stand, and a 2016 Speedway Stout.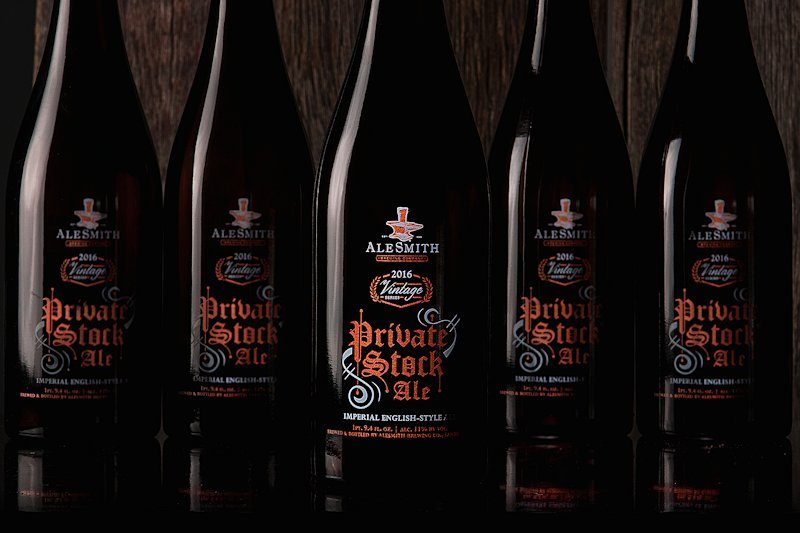 AleSmith's Private Stock Ale took Gold in the Old Ale or Strong Ale category at the 2019 Great American Beer Festival. (Photo: AleSmith Brewing)
Craft Beer News
Next Week on Beer Guys Radio
We'll talk about America's beer history with the Chicago Brewseum.
More from GABF 2019 Medal-winning Breweries
Check out these episodes for more from GABF 2019 medal-winning breweries.